Faculty Directory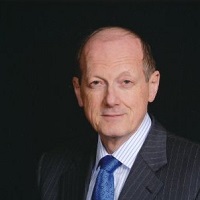 Andrew
Geller
Director of the Sy Syms EMBA program; Visiting Clinical Professor of Management
Yeshiva University B.A., summa cum laude 1971 Ph.D. Clinical Psychology 1976
Dr. Geller joined the Syms faculty in 2014. Most of his career has been as a management consultant. 
He started with the Hay Group (1977 – 1999), now KornFerry/Hay, going from associate to Partner. He built multi-disciplinary consulting practices on a regional and global basis, was in charge of the New York office, and sat on Hay's global executive board. He developed long-term relationships with complex, global clients in many different industries, managed and developed direct reports and had responsibility for development of the broader consulting staff.
During 1991-96, Dr. Geller also was an adjunct Professor for 5 years in change management and human capital at the Columbia Business School.
Dr. Geller subsequently moved as a Partner to larger management firms, including PwC, Mercer and Aon Hewitt. In each of these firms, Dr. Geller consulted about a broad set of organization and leadership issues with clients, ranging from small start-ups to major S&P 100 companies across a wide range of industries.  He also created new management approaches to global companies, from South Korea to Israel.   
Teaching and Building
Dr. Geller came back to his alma mater to began teaching at Sy Syms  in 2014, with courses such as  Principles of Strategy, Management, Leadership,  Organizational Behavior and Human Resources.  At the same time, he was appointed to be the Director of Sy Syms Executive MBA program. Aside from his administrative duties, he led EMBA courses in a two-week residency in China to help students see a whole new world.
Wilf campus - Belfer Hall
Room#419