Faculty Directory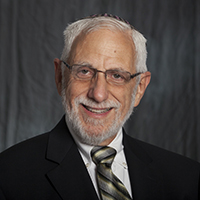 Joseph
Danto
Professor Emeritus of Speech Pathology & Audiology and Chair, Speech and Hearing Sciences at Stern College for Women
PhD, Graduate Center of the City University of New York, 1971
MS, Brooklyn College, City University of New York, 1967
BA, Brooklyn College, 1965
Professor Joseph Danto joined the faculty at Stern College in 1993 to direct and register the speech pathology/audiology program. Prior to joining YU, he was on the faculty at City College of CUNY. He began studying the effects of noise on infants and is among the pioneer audiologists in neurophysiologic intraoperative monitoring. He is the director of intraoperative monitoring at a local university medical center.
His teaching interests include clinical audiology, while his research interests currently focus on neurophysiologic intraoperative monitoring. Dr. Danto is currently involved in research on voice and swallowing disorders following cervical spine surgery, neurologic sequella accompanying robotic surgery, stimulation parameters for somatosensory evoked potentials, and direct cortical stimulation.
Dr. Danto has a Certificate of Clinical Competence from the American Speech Language Hearing Association and is a diplomate of the American Board of Neurophysiological Intraoperative Monitoring and a fellow of the American Academy of Audiology and the American Society of Neurophysiological Monitoring.
He was a coauthor of the seminal paper on monitoring cervical spine surgery; monitoring for thoracoabdominal aneurysm surgery; neurophysiology and standards of spinal cord monitoring.
Beren campus - 215 Lexington Ave
Room#406