Faculty Directory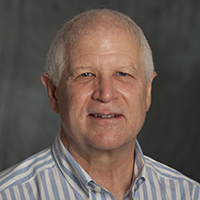 Noyes
Bartholomew
Professor Emeritus of Music
Other, University of Nebraska,
Other, Columbia University,
Other, University of Nebraska,
Professor Noyes Bartholomew is a composer and freelance trumpet player.
Professor Bartholomew's teaching reaches broadly across all areas of the music curriculum. He continues to compose and performs actively in classical and jazz venues in the New York City area. Recently he has undertaken research on the life and music of Art Farmer.
Professor Bartholomew has received grants and fellowships from Meet the Composer, the New Jersey Council on the Arts, the Composers Conference, and the MacDowell Colony, which also awarded him the Norton Simon Award. He received the Rapaport Prize for chamber music from Columbia University and three Vreeland Awards from the University of Nebraska.
Professor Bartholomew has composed 41 works in various genres: orchestral, chamber music, electronic, and electroacoustic, for voice and chorus. In addition, he has composed six large works for stage and over 65 jazz compositions. His music is published by Bison Scores.