Yeshiva University CollegeNOW Faculty
Yeshiva University CollegeNOW lets high school students study directly from some of the country's leading scholars and develop close relationships with outstanding faculty.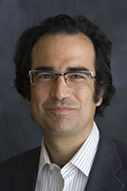 Dr. Ronnie Perelis
Ronnie Perelis is the Chief Rabbi Dr. Isaac Abraham and Jelena (Rachel) Alcalay Chair and assistant professor of Sephardic studies at Yeshiva University's Bernard Revel Graduate School of Jewish Studies. Dr. Perelis received his PhD from New York University and Bachelor of Arts from Bar-Ilan University. He has lectured extensively on Sephardic and Iberian culture at some of the most prestigious universities in the United States. Dr. Perelis is the author of the upcoming Blood and Dreams: Family and Identity in the Early Modern Sephardic Atlantic, a socio-economic and psycho-spiritual exploration of family relationships across the 16th and 17th centuries.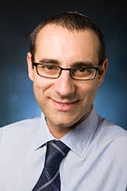 Dr. Daniel Rynhold
Dr. Daniel Rynhold arrived on these shores from London, England, in August 2007 to take up a position as an assistant professor in modern Jewish philosophy at the Bernard Revel Graduate School of Jewish Studies of Yeshiva University.
Educated at the universities of Cambridge and London, Dr. Rynhold had previously been a lecturer in Judaism in the Department of Theology and Religious Studies at King's College London, a position he had held since 2001. This followed two years as a lecturer at the renowned Jews' College of London.
Dr. Rynhold published his first book, "Two Models of Jewish Philosophy: Justifying One's Practices" in 2005 with Oxford University Press, and is completing the manuscript for his second book "An Introduction to Medieval Jewish Philosophy." He has published articles on topics in Jewish philosophy, including the problem of evil, Nietzsche and Jewish philosophy, and the thought of Moses Maimonides and the Rav, Rabbi Joseph B. Soloveitchik.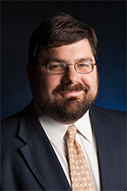 Rabbi Dr. Daniel Feldman
Rabbi Daniel Z. Feldman is a Rosh Yeshiva at the Rabbi Isaac Elchanan Theological Seminary at Yeshiva University, as well as an instructor in the Sy Syms School of Business, and serves as the Executive Editor of the RIETS initiative of YU Press. He is an alumnus of Yeshivat Kerem B'Yavneh and received his ordination (Yoreh Yoreh and Yadin Yadin) from the Rabbi Isaac Elchanan Theological Seminary, where he was a fellow of the Bella and Harry Wexner Kollel Elyon.
Rabbi Feldman is the author of "The Right and The Good: Halakhah and Human Relations" (Jason Aronson, 1999; expanded edition, Yashar Books, 2005), and "Divine Footsteps: Chesed and the Jewish Soul" (Yeshiva University Press, 2008) as well as three volumes of Talmudic essays entitled Binah BaSefarim, which have been published with the approbations of R. Avraham Schapira, R. Ovadiah Yosef, R. Natan Gestetner, R. Zalman Nechemiah Goldberg, R. Asher Weiss. and others.
Rabbi Feldman is the co-editor of nine volumes of Talmudic essays and Jewish Thought and serves on the editorial board of Tradition, and has also written for publications such as Jewish Action and the Oxford Handbook of Judaism and Economics He is a frequent lecturer in locations across America and abroad.
Rabbi Feldman is the spiritual leader of Ohr Saadya of Teaneck, NJ, where he resides with his wife, Leah, and their children.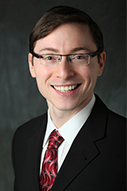 Rabbi Dr. Eliezer Schnall
Rabbi Dr. Eliezer Schnall is currently on the faculty of the Yeshiva College Psychology Department and the Azrieli Graduate School of Jewish Education. He has published widely and lectured nationally on topics related to religion and psychology, as well as mental health and the Orthodox Jewish community. His research has been featured in the New York Times, the Wall Street Journal, on the cover of the Jerusalem Post, and on CBS television news (– and was even joked about by Jay Leno in his opening monologue on NBC's Tonight Show.)
Rabbi Dr. Schnall received ordination from Yeshiva University's rabbinical school, the Rabbi Isaac Elchanan Theological Seminary. He did his clinical residency in psychology at Robert Wood Johnson Medical School of UMDNJ, and holds a PhD in psychology from Yeshiva University.