Conferences
International conferences, organized together with other YU units or by our working groups, stand at the center of Center for Israel Studies' activities
 
9:15. Welcome
Steven Fine, Director, YU Center for Israel Studies
9:30-11:30.  Session 1
Chair:  Naomi Grunhaus, Yeshiva University
Michal Bar Asher Siegel, Ben Gurion University of the Negev, Yavneh as Portrayed in Tosefta Eduyot 1:1
Yael Wilfand, Open University of Israel, "How Great Is Peace": Rabbinic Thinking on Shalom and the Pax Romana
Shai Secunda, Bard College, Pleasant, Illuminating Air Against a Violent, Dark Mixture: Talmudic Depictions of Babylonian and Palestinian Rabbinic Learning
11:30-12:30. Lunch Break
12:45-3:00. Session 2
Chair: Ezra Schwartz, Yeshiva University
Lawrence H. Schiffman, New York University, Remembering Yaakov Elman ז"ל
Barak Cohen, Bar Ilan University, For Out of Zion Will Come Forth Torah? Palestinian Traditions from Provincial Locations in Sasanian Babylonia
Shana Strauch Schick, Yeshiva University, The Legal versus the Narrative Standing of Women in Rabbinic Sources from  Eretz Israel and Babylonia
Stuart S. Miller, University of Connecticut at Storrs,  'Minhag' and Popular Practice in Roman Palestine
3:15-5:15. Session 3
Chair:  David Lavinsky, Yeshiva University
David Berger, Yeshiva University, Greetings from the Bernard Revel Graduate School of Jewish Studies
Richard Hidary, Yeshiva University, The Battles of Beth Horon and their Echoes in the Talmud
Laura Lieber, Duke University, Feasting, Fasting, and the Bounty of the Land: Rituals of Sukkot in Samaritan and Rabbinic Antiquity
Steven Fine, Yeshiva University, Between Beit She'arim and Eden: The Tomb of Makhpelah in the Rabbinic Imagination
5:00. Concluding Comments:  Shana Strauch Schick, conference organizer
Cosponsored by:The Bernard Revel Graduate School of Jewish Studies,   GPATS: The Graduate Program In Advanced Talmudic Studies For Women, YU Israel
On October 31, 2016 the Yeshiva University Center for Israel Studies hosted a conference on the works and influence of Nobel Prize-winning Israeli author S.Y. Agnon in commemoration of the 50th anniversary of his award.
The lectures situate Agnon's work in the context of his birthplace in Buchach, his adopted home in Jerusalem during the British mandate and early Israel, and the literary culture of his time.
Dalia Rabin, daughter of Yitzhak Rabin, speaks at the YU Center of Israel Studies' 2015 Conference, Yitzhak Rabin, ל"ז: Twenty Years After
November 1st, 2015
Israel in Time and Space: An Interdisciplinary Graduate Student Conference in Israel Studies. YU WIlf Campus, May, 2013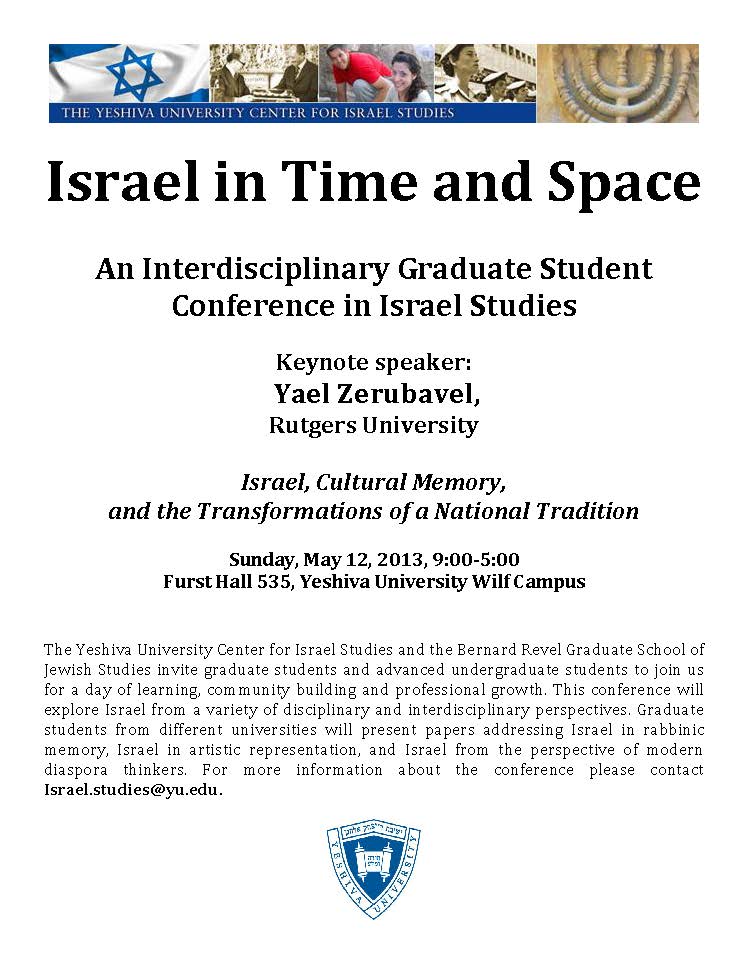 Religious Zionism: A Yom Iyyun Honoring Professors Bernard Rosensweig and Saul Roth. YU Wilf Campus, April, 2012.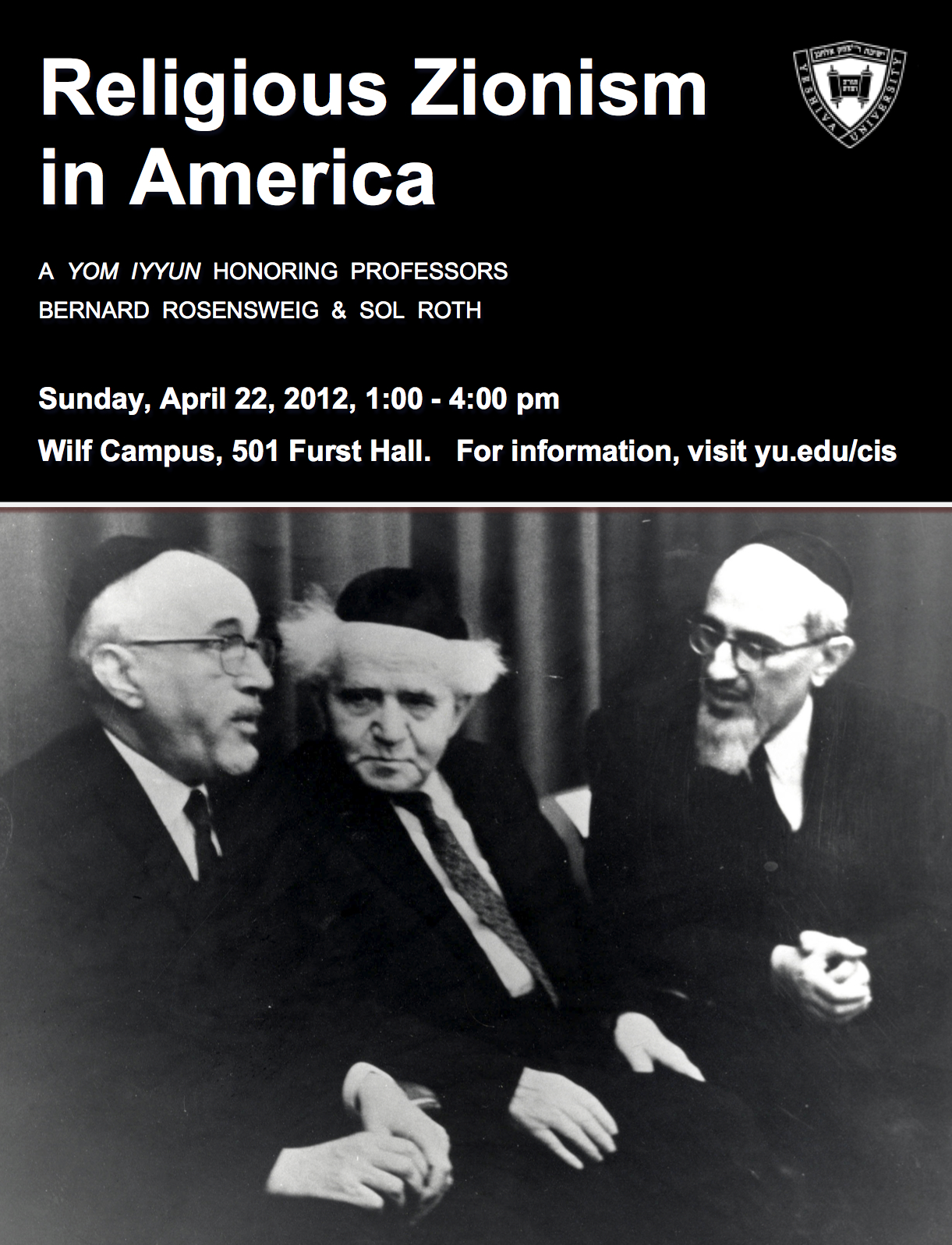 Folktales of Israel: A Festival Honoring Professor Peninnah Schram. With YU Museum and Stern College for Women. YU Museum, November, 2011.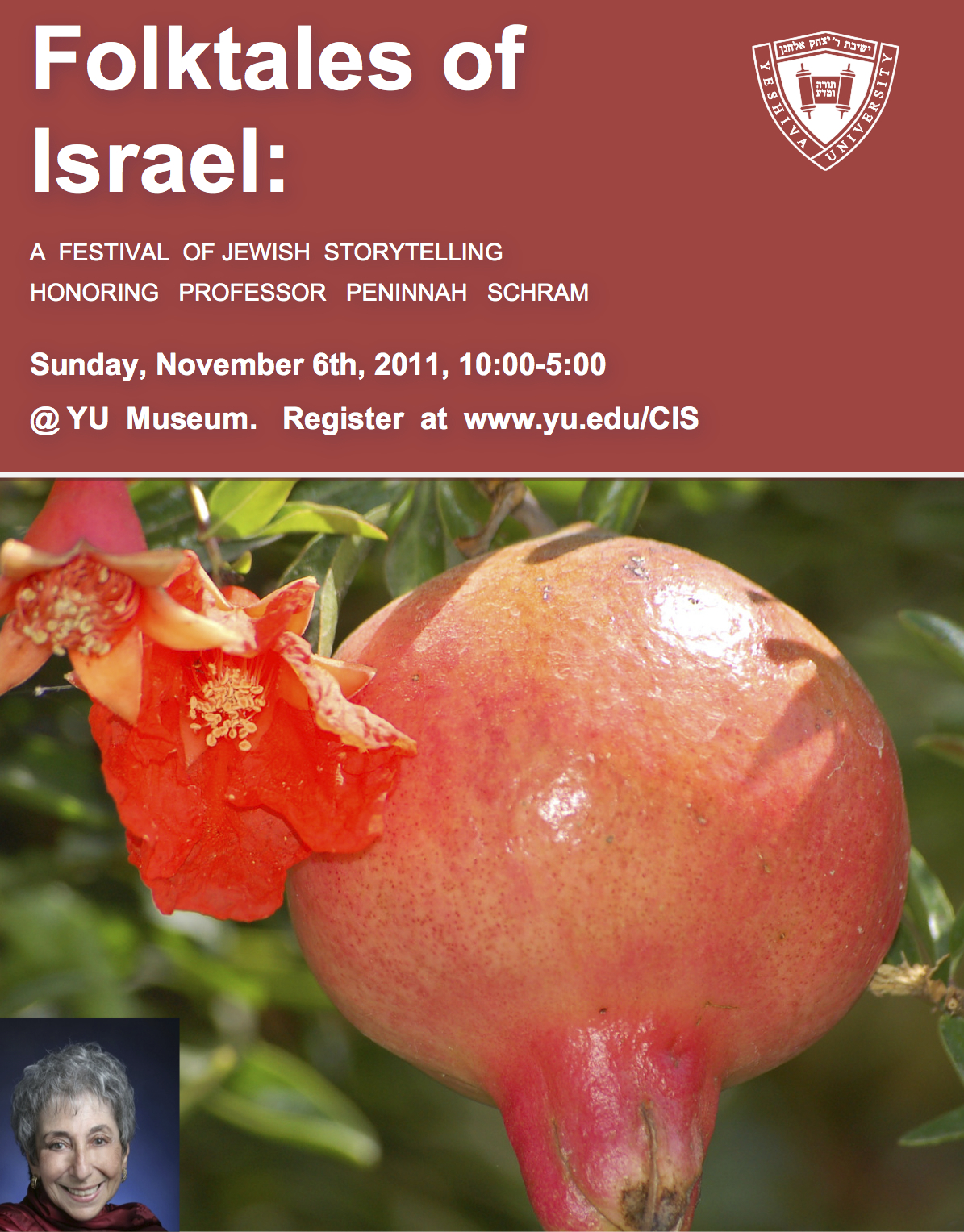 Talmuda De'Eretz Yisrael: Archaeology and the Rabbis in Late Antiquity. Organizers: Steven Fine (Jewish History), Aaron Koller (Bible). With YU Museum. YU Museum and Wilf Campus, March 2011.





Torah and Science Conference. With Bar Ilan University and Machon Lev. Apr 2009, 2010, 2011.


Israel and Iran:  From Cyrus the Great to the Islamic Republic. With the Schneir Center for International Affairs, Yeshiva University. Organizer: Daniel Tsadik.  YU Museum, September, 2010.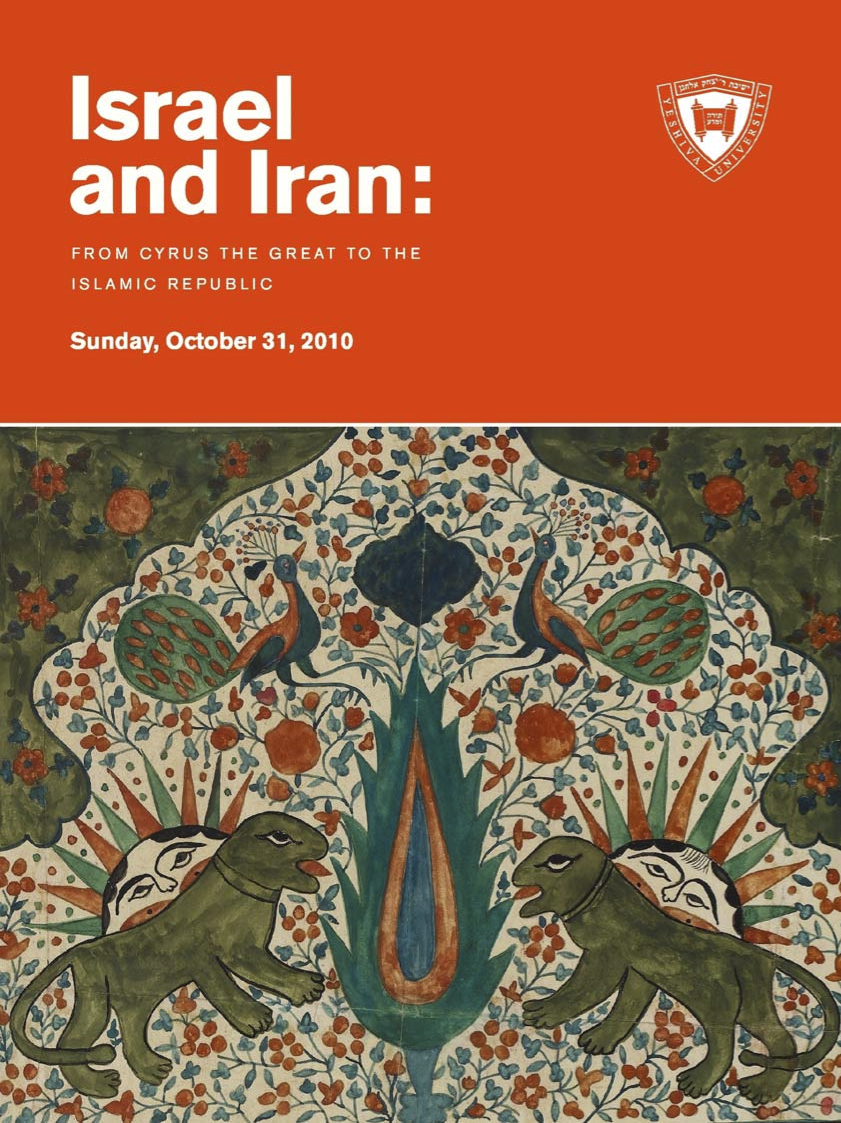 National Association of Professors of HebrewAnnual Meeting at YU, July 2010. Co-sponsored with Stern College , Chair: Tzefirah Cohen, Stern College .

 
Zionism on the Jewish Street: Geography and Nationalism at the Turn of the 20th Century. With YU Museum. Companion web exhibition sponsored by the Center for Online Judaic Studies. YU Museum and Wilf Campus, March, 2010.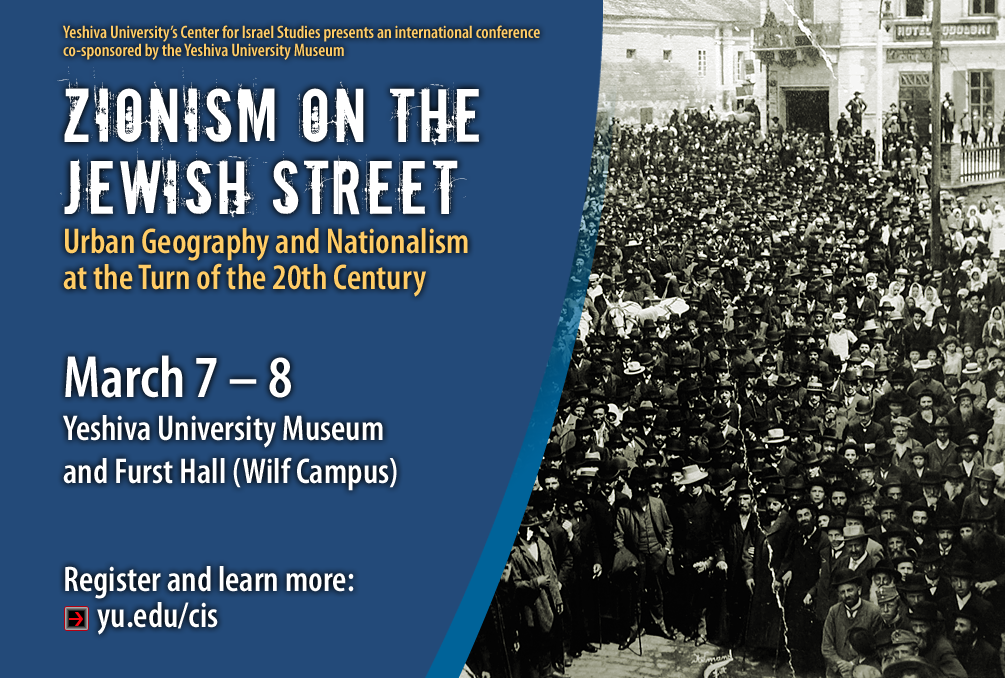 US-Israel Relations in the Era of Obama and Netanyahu. With the Began-Sadat Center , Bar Ilan University and American Friends of BIU. Organizers:  R. Bevan, E. Resnick.  YU Museum, Sept, 15, 2009.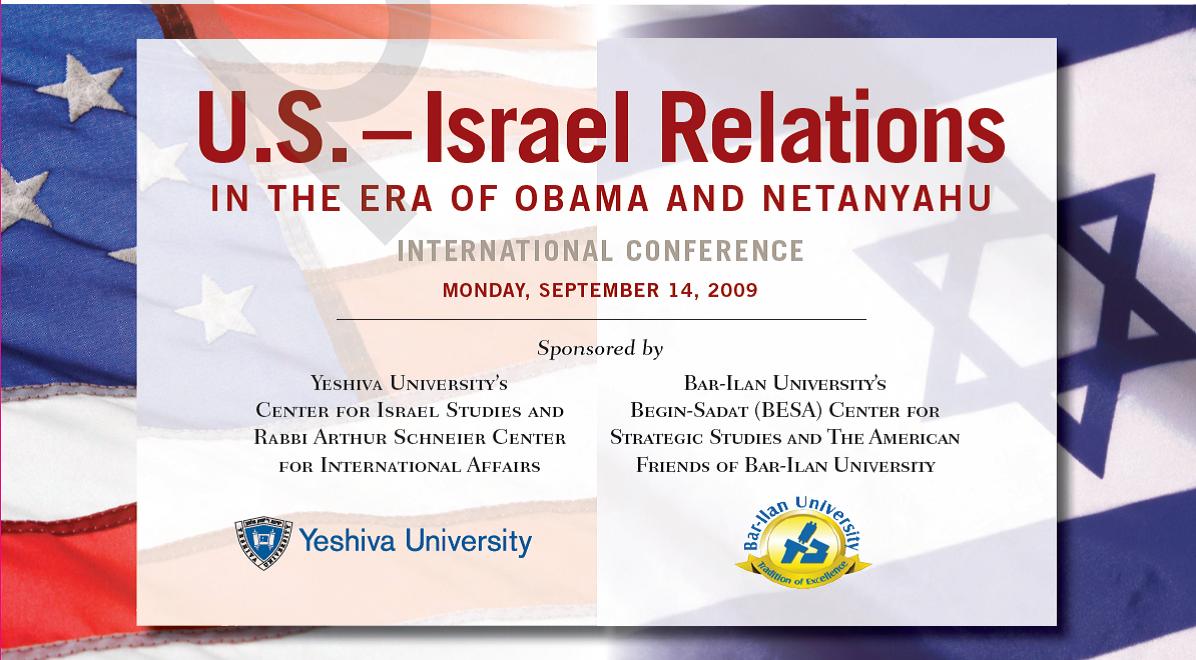 Israel and India: A Relationship Comes of Age. VIP reception at the Indian consulate, associated exhibition on the Jews of India at YU Museum. With the YU Institute for Public Health and YU Museum. YU Museum, March 30, 2009.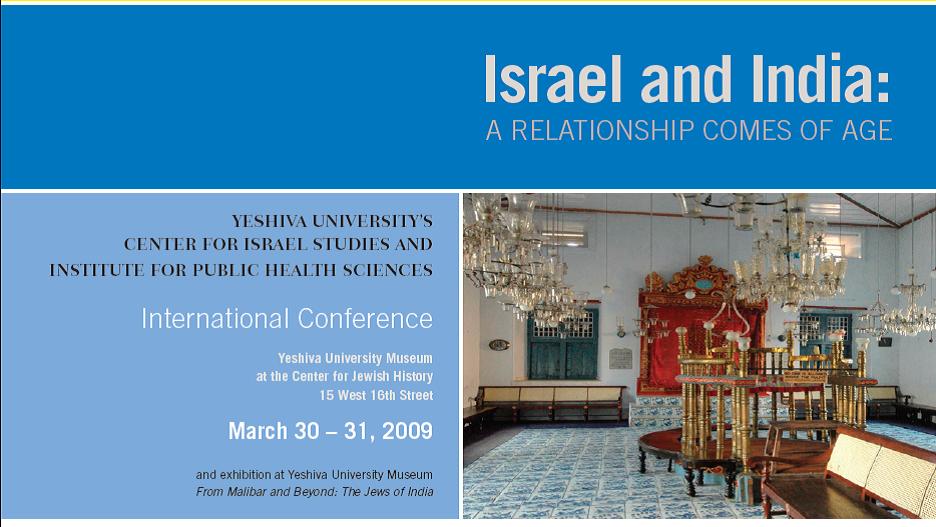 Jews and Power in the 20th Century. With the Schottenstein Honor's Program and the Schneier Center for International Affairs, Yeshiva University.  Primary faculty advisers: S. Fine, R. Bevan. YU Wilf Campus, Spring, 2009.


The Temple of Jerusalem: From Moses to the Messiah. With YU Museum. Organizer: Steven Fine. YU Museum and Wilf Campus, May, 2008.