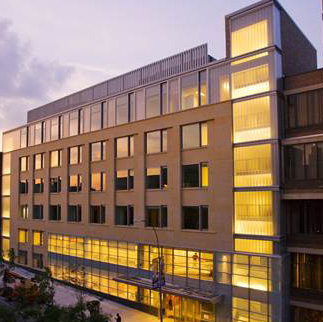 About RIETS and Past Chag HaSemikhah
Vital in its approach and vibrant in its tradition, the Rabbi Isaac Elchanan Theological Seminary (RIETS) is the Western Hemisphere's leading center for Torah learning and training for the rabbinate.
For over a century, RIETS has provided an unsurpassed educational experience in the classic mold of the great yeshivot. Embodying the historic concept of Torah Lishmah—learning for its own sake—and a responsiveness to community needs, RIETS is a deep fount of Jewish knowledge and a preeminent source of rabbinic leadership for the next generation and beyond.
Every four years, RIETS celebrates the accomplishments of some 200 talmidim who have received rabbinic ordination and have joined Yeshiva's worldwide network of rabbanim. The Chag HaSemikhah acknowledges their years of diligent Torah study and expresses our profound pride in their commitment to the future of the Jewish people.
Many of those celebrated in the Chag HaSemikhah have already begun their careers in the rabbinate and are serving around the world as teachers, shul rabbis, college campus professionals and hospital chaplains. Historically, the Chag HaSemikhah has been infused with joy and pride for the entire YU family. A huge crowd would gather in the storied Lamport Auditorium, where Rabbi Joseph B. Soloveitchik zt"l would deliver many of his famous public lectures, to honor a new generation of rabbis carrying on his tradition.