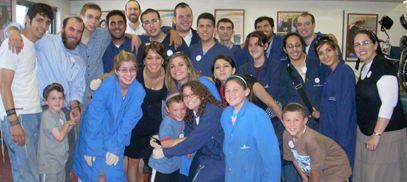 July in Jerusalem
The Mechinah Pathways for women and the James Striar School invite you to spend the summer learning, touring, and volunteering in Israel—while earning college credits at Yeshiva University!
Thanks to generous underwriting, undergraduates from campuses across North America have the opportunity to devote a summer to Jewish learning and living in Jerusalem at an affordable cost: a fee of $1,500 covers tuition, room and board, and airfare. For Birthright participants, the cost is even less.
Apply Now
Fill out the online Application for the July in Jerusalem program.
Touring and Events
Jerusalem and the Old City
Galilee and Negev
Safed and other holy sites
Shabbatonim