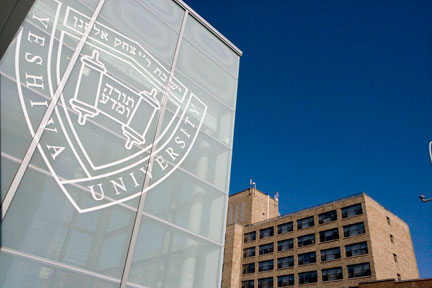 Our foundation defines and separates us from every other institution. We embody a Unique Mission: 
Yeshiva University is North America's premier Jewish, student-centered university devoted to teaching, learning and research. Our commitment to Torah, rigorous secular curricula, intellectual exploration and service to community prepare each student for a personally and professionally successful, meaningful life.
And while the YU community works continuously to fulfill its Mission, we must also be looking toward the future in order to ensure Nowhere but Here retains its relevance for all our tomorrows. Our Vision:
Yeshiva University will infuse our unique mission into a dynamically growing, changing market and have a global impact by supporting students with superior teaching and research. In partnership with the community, we will strengthen society through the continuous advancement of knowledge for the betterment of the Jewish people and humanity as a whole.
The fundamental principles of how we fulfill our Mission are a shared responsibility of students, faculty and staff across all schools. YU and its community is enhanced by adhering to these Values: 
Promote a Jewish community that champions Torah Umadda, love for humankind, and support for the State of Israel
Pursue excellence in teaching, learning, and research while supporting academic freedom
Embrace an integrated approach to work, study, and living
Be reflective, bold, and forward-looking in our thinking and performance
Hold ourselves and each other to the highest ethical standards
Respect the rights and views of others and each other
Ensure we maintain a welcoming, supportive community
Marshal the resources of Yeshiva University to shape, enrich, and inspire the contemporary Jewish community