Profiles
Three Sephardic Graduates Recognized for Their Academic Achievements
More than 600 students from Yeshiva University's undergraduate schools were presented with their degrees at YU's 79th commencement exercises at The Theater at Madison Square Garden.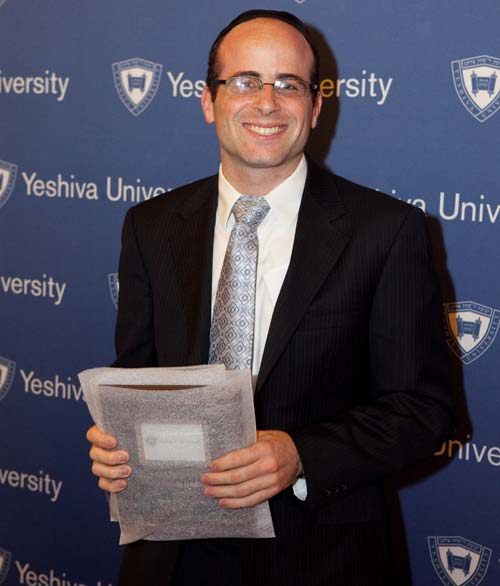 Among the graduates, nine were selected for special distinction as valedictorians for their exceptional academic achievements. From the group of nine valedictorians, three were notable Sephardic students who excelled in their respective areas of study. Included in this select group were: Isaac Kuyunov, of the James Striar School of Jewish General Studies; Jonathan Solaimanzadeh, of the Isaac Breuer College of Hebraic Studies; and Avi Harari, of the Yeshiva Program/Mazer School of Talmudic Studies. 
Rabbi Yona Reiss, the Max and Marion Grill Dean of the Rabbi Isaac Elchanan Theological Seminary, expressed pride in the graduates.
"We are very proud of our many excellent students graduating from the Mazer Yeshiva Program, including the valedictorian, Avi Harari, who is a most worthy recipient of this honor in addition to being a stellar member of the Masmidim Honors program." 
Indeed, this remarkable accomplishment is reflective of the outstanding academic achievements of the Sephardic students at YU, who continue to become a more integral and vibrant part of the general undergraduate population on both the men's and women's campuses, as well as in the YU graduate school.